Welcome to Palm Beach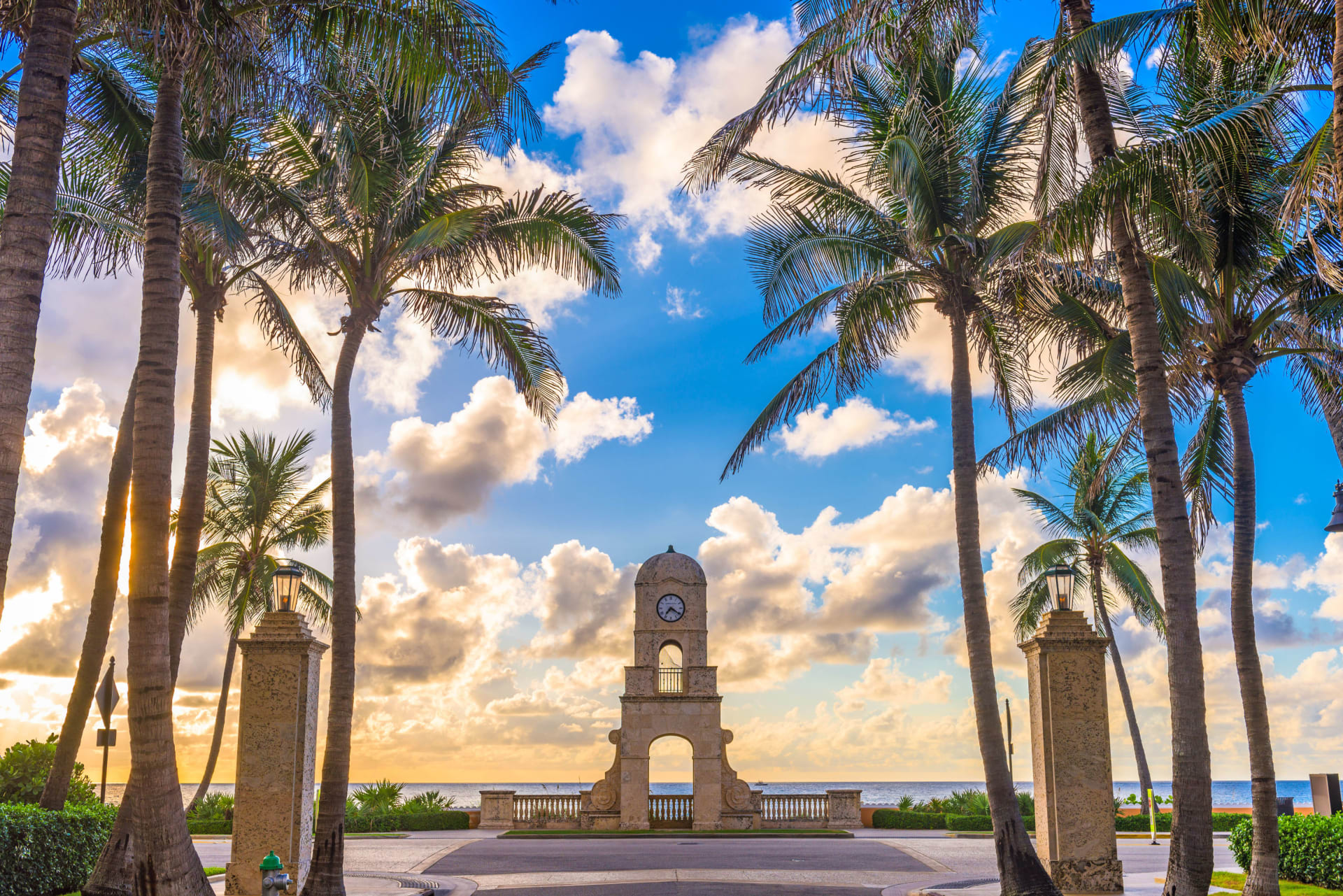 Palm Beach real estate is the definition of luxury in a town rich in history. Here on the eastern island, you will find historic landmarks entwined with luxury custom estates along the Atlantic Ocean. The town of Palm Beach has been a nationwide destination since the late 1800s and is home to Henry M. Flagler's Royal Poinciana Hotel, the Florida East Coast Railroad, and illustrious Breakers.
This opulent community has small-town charm with approximately 9,000 permanent residents and a remarkable 20,000 seasonal residents. The finest amenities are available to the residents of Palm Beach. World-class golf and tennis facilities are a staple. Some of the world's most sought-after fishing and diving destinations are right off the shores of Palm Beach in the warm waters of the Gulf Stream. For treasures on shore, fine dining and boutiques adorn Palm Beach's famous Worth Avenue. Nightlife and entertainment can be found just across the bridge in the trendy Downtown District. Explore Palm Beach County's finest real estate jewels on the island of Palm Beach.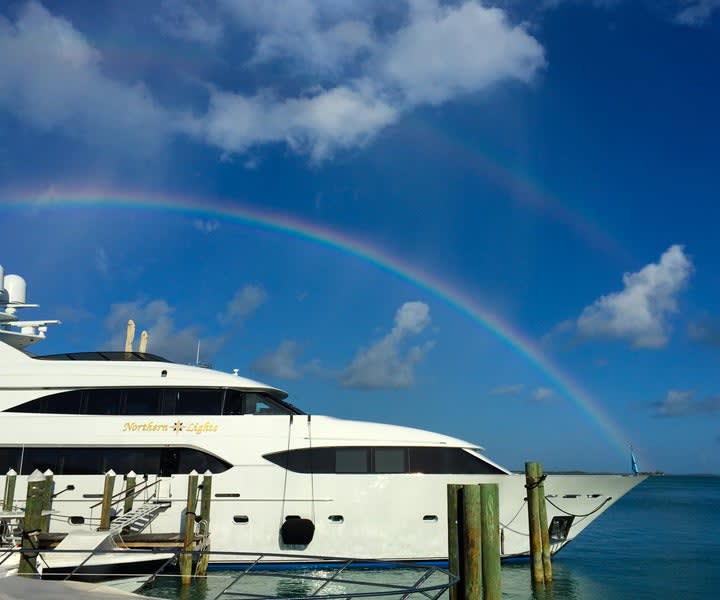 Discover Palm Beach Real Estate
Palm Beach is home to some of the most spectacular real estate in Florida and the United States. Here you'll find palatial waterfront estates with luxurious design features and finishes. Landscaped gardens and lawns lead to private boat docks and strips of sugary white sand. Palm trees and tropical foliage provide privacy and lush greenery.

The architectural styles of Palm Beach real estate vary considerably. For over a century the community has attracted brilliant architects who have drawn inspiration from different styles including Beaux-Arts, Spanish Colonial, Italian Renaissance and Art Moderne. Many homes feature contemporary design elements that you won't find anywhere else.

Luxury homes in Palm Beach make the most of the gorgeous setting and climate with outdoor living areas designed for relaxation and play. Many homes have magnificent swimming pools, al fresco dining areas, tennis courts, gazebos, fountains and cabanas. Waterfront properties may have private beach access and/or boat docks with lifts.

The interiors of Palm Beach homes for sale are just as impressive as the exteriors. Some seamlessly blend indoor and outdoor living with floor-to-ceiling windows and breezy balconies. Other features you might find include floating staircases, temperature-controlled wine rooms, home theaters, saunas, and VIP guest suites.

There are also many Palm Beach condos for sale that are excellent options for those who prefer maintenance-free living. Condos in Palm Beach include luxurious multiple-bedroom units that overlook the ocean and have attractive amenities such as 24-hour doorman service, rooftop pools, fitness centers and BBQ areas. There are also several moderately-priced condos for sale and for rent.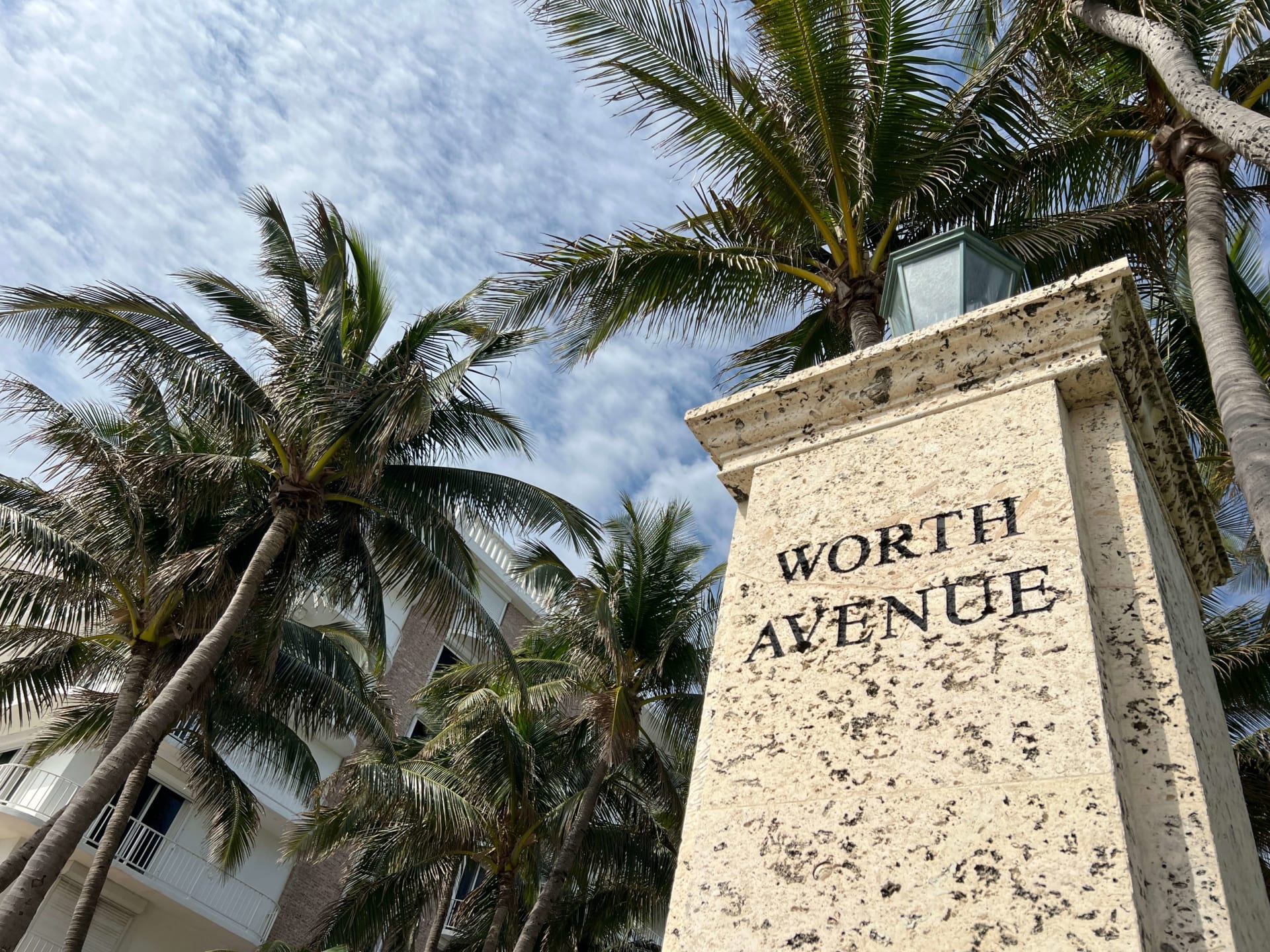 About Palm Beach
Palm Beach sits on a barrier island that is just 18 miles long and less than 500 feet wide at some points. It is separated from the mainland by the Intracoastal Waterway and fronted by the Atlantic Ocean. This separation creates a sense of privacy and exclusivity, however, it is just a short drive to nearby communities such as
Palm Beach Gardens
and
Jupiter
.
The island has a long history that dates back to pre-Columbian times when the Jaegas inhabited the island. The first hotels were built on Palm Beach in the 1800s, and since then, the island has been a popular tourist destination. Today, Palm Beach is renowned for its beautiful beaches, stunning real estate and world-class dining and shopping venues.
What to do in Palm Beach, FL
Palm Beach is a thriving community with much to offer residents and visitors alike. From upscale shopping and dining venues to fascinating historical sites, centers for arts and culture, beautiful beaches and cycling trails, and much more, there is something for everyone in Palm Beach.

Worth Avenue is famous for its chic restaurants, boutique shops and art galleries. There are over 250 venues here to explore including high-end fashion and jewelry boutiques such as Chanel, Ralph Lauren and Tiffany & Co. Must-visit restaurants include Ta-boo, Le Bar a Vin and Bice Ristorante.

Golfing is a popular pastime in Palm Beach, as there are several impressive courses in and around the community. Residents who own real estate in Palm Beach can choose from Mar-a-Lago, Palm Beach Country Club, Everglades Golf Course, and the course at The Breakers.

The Henry Morrison Flagler Museum is a great place to learn about the history of Palm Beach, as this was once the famous Whitehall Mansion. Soak up some arts and culture at the Society of the Four Arts, which houses an art gallery, sculpture garden, concert hall and a botanical garden.

The beaches of Palm Beach are simply exquisite with soft white sand lapped by cobalt waters. There are three public beaches on the island, as well as a number of private beaches. In addition, the community has a number of walking and cycling trails, a marina with a superyacht center and an Audubon Preserve.